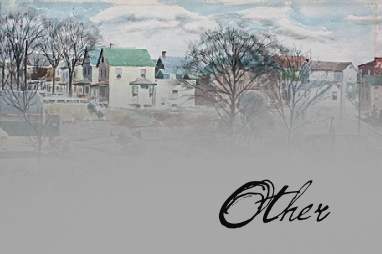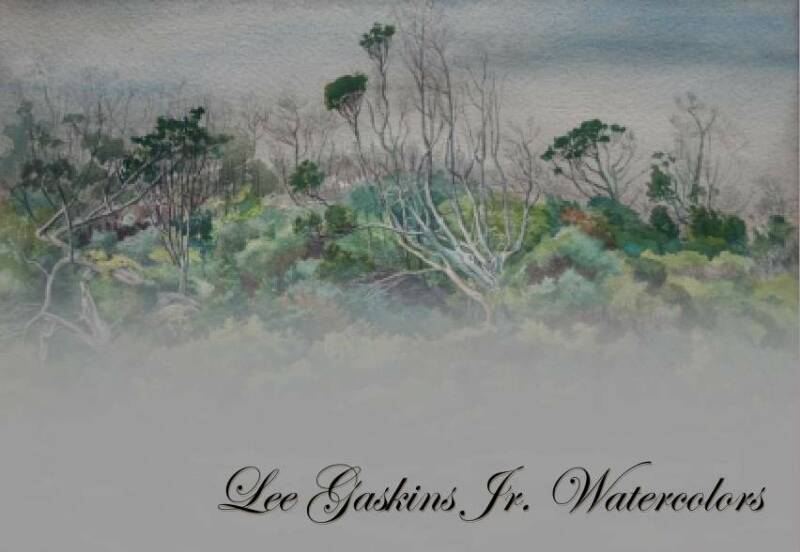 TITLE: MERMAID OF THE ROCKS

MEDIUM: WATERCOLOR ON ILLUSTRATION BOARD

DATE: 1981

SIZE: 30" x 20"

All material on this site is protected by United States and international copyright laws. The use of a copyright notice is not required for works first published on and after March 1, 1989. All rights are reserved by the artists/copyright owners.

Further explaination of Copyright issues can be found  HERE.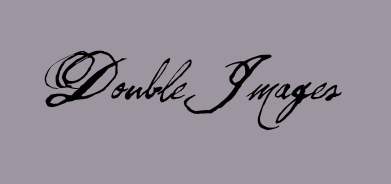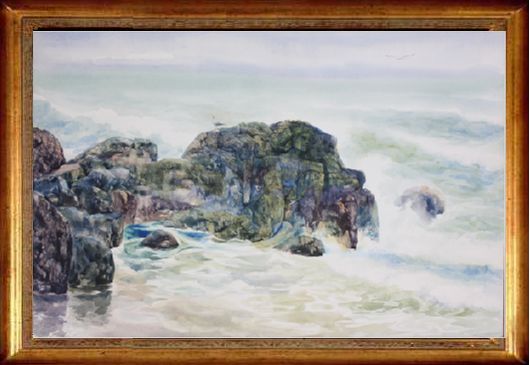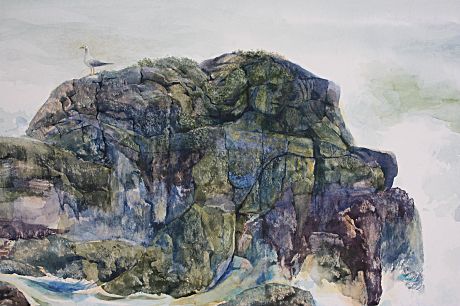 MERMAID OF THE ROCKS  (DETAIL)

THE DOUBLE IMAGE IS EASIER TO SEE IN CLOSE-UP. IT DEPICTS A FIGURE OF A  MERMAID, HER HEAD IS LOCATED IN THE TOP ROCK PART OF THE ROCK.  THIS IS MY FATHER'S MOST  EASY-TO-SEE DOUBLE IMAGE.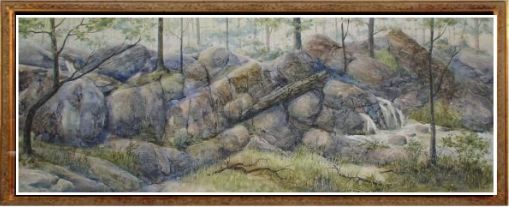 You can click
HERE
and go back to main screen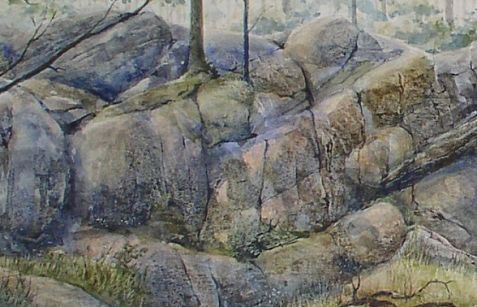 TITLE: IN HIS HANDS

MEDIUM: WATERCOLOR ON ILLUSTRATION BOARD

DATE: 1978

SIZE: 40" x 15"

IN HIS HANDS (DETAIL)

ONCE IN A  WHILE, MY FATHER WOULD CREATE  A SUBTLE RELIGIOUS PIECE. THIS DOUBLE IMAGE INCORPORATES TWO MASSIVE HANDS SEMI-HIDDEN IN THE ROCKS. THE CLOSE-UP TO THE LEFT SHOWS THE MAJORITY OF THE LEFT HAND.  THEPIECE IS CONSIDERED ONE OF HIS MASTERWORKS.

   uring my father's  fifty plus years of creating breathtaking art, he designed several major works that included double imagery. Double images contain an  added  element(s) into  the  composition that supports the imagery, though it can be less apparent while viewing the entire piece.  My father's  double imagery  varied between  easy see, while others where quite tricky  too decipherr.